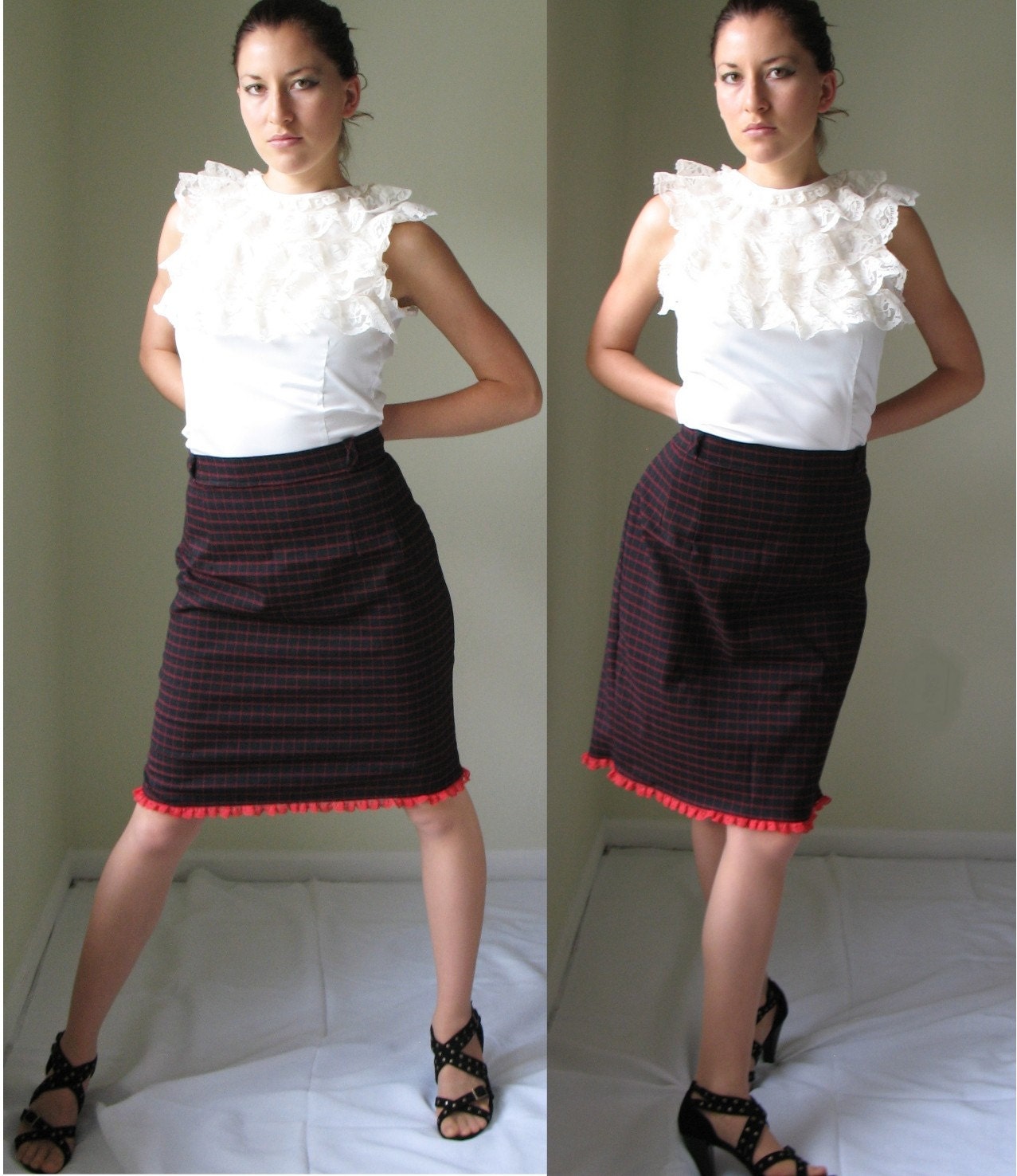 Here's the first of my series of pencil skirts.
Made of black and red stretch plaid fabric with lace trim on the hem, zipper on the back and button.
The listing is for the skirt and brooch, the top is just to show you how you can wear it.
Measures:
Waist 31 1/2"
Hip 42"
Length 24"
The listing is just for the skirt. To find the blouse go here
...
Click Here to Visit My Etsy Shop!